ABOUT US
Two perspectives the same desire to excite.
Hello,
we are Daniele and Daniela, a couple for several years and parterners since 2012. Being husband and wife, deciding to work together has been a great challenge, but we succeed. Our passion for videos became our job. We were born and raised in Empoli, a town near Florence,Pisa and Siena, in one of the most beautiful region of Italy: TUSCANY. We love sharing every aspect of our lives with each other especially our passion for travel, nature and animals. Icaro and Hulaoop are our horses, Ernesto, Isotta and Ugo our dogs and Grace, the newcomer in the family, is our cat.
HOW OUR PASSION FOR WEDDING VIDEOS IS BORN
We started filming documentaries for tourist agencies and tour operators all over the world, we discovered wonderful places, traditions and cultures different from our, we met amazing people who gave us the chance to grow rich professionally and as human beings.
Now we focus mainly on wedding videos. Each story is a new journey to us, a new discovery, a set of emotions: the way lovers look at each other, their complicity, their smiles, their tears of joy, on one of the most important day of their lives, amaze us.
We love our job very much. It lets us capture the most precious moments in a couple's life and it lets them live forever.
WHY WE ARE VIDEOMAKERS FOR WEDDINGS
The wedding day is your day. Nothing is as intense and emotional as a wedding: anxiety during the wedding plans, commotion during the ceremony and finally joy during the party.
Being able to film such unique moments in a couple's life is both a privilege and a big responsibility. This is why our wedding videos are born sewn on your personality.
We like the idea that you can get excited and remember your big day through our images… What we love is observing, describing everything we see, catching every emotions, every feelings but quietly, discreetly, "on tiptoes", in a very discreet and non-invasive way.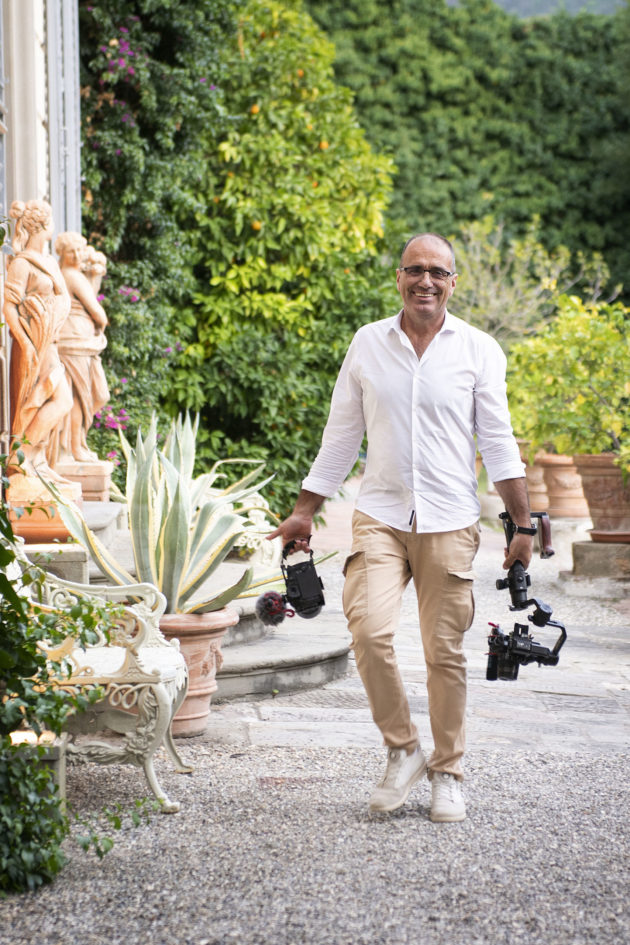 The marriage reportage character of our work bring out the naturalness and spontaneity of each moment, to immortalise the emotions and the most authentic and genuine moments of the whole day, making the camera disappear. Our aim is to tell love stories which will preserve everlasting emotions.
Hi there, I am Cannes!
New Entry in Alte Vedute
I'm Giorgia, I was born near Rome but I live in Tuscany. I have always had a passion for video and
photo, I graduated from the Photography Academy in Rome and I immediatly started working
collaborating with several studio in the Tuscan area. I really like being in contact with people,
making videos at weddings is the perfect match for me because it allows me to be around people
and do what I love. Since 2019 I have been collaborating with Alte Vedute.