ABOUT US
Two different points of view, the same desire to make you excited.
We are Daniele and Daniela ,together we created ​ALTE VEDUTE WEDDING STUDIO,​ a studio of wedding videography, headquartered near ​FIRENZE, PISA AND SIENA​, in one of the most beautiful region of ITALY: TUSCANY. Our passion for filming led us to be a couple, in life and at work.
HOW OUR PASSION FOR WEDDING VIDEOS IS BORN
When we made the choice to work together we knew it would have been a challenge but we are every day more and more convinced that it has been the right choice. We started working together as videomakers, we used to film documentaries for tourist agencies and tour operators all over the world.
We discovered wonderful places, traditions and cultures different from our, we met amazing people who allowed us to join their lives and gave us the chance to grow rich professionally and as human beings. Now we focus mainly on​ wedding videos. ​Our aim is to tell the story of the big day of each couple.
We like observing and telling what we see, catching every emotion, ​but quietly and discreetly. We want the couple to enjoy peacefully and carelessly every single moment of their wedding.
WHY WE ARE VIDEOMAKERS FOR WEDDINGS
Our works bring out the naturalness and spontaneity of each moment, we immortalise the emotions and the most authentic and genuine moments of the day. We make wedding videos throughout the Tuscany, especially​ Florence, Siena, Pisa, Lucca, Livorno, Chianti Valley and Val D'Orcia, but also on the Lake Garda, Amalfi, Puglia, Sicily and Rome​.
We work abroad too. We do not look at weddings according to budget or style… glamour, country, luxury, DIY. Our narrative style focuses on personality and emotions. We love working with couples exited about sharing their story, with happy and loving people.
The ​Alte Vedute​ team takes care of your​ wedding video with great passion and professionalism. The footage and the following processing steps are carried out carefully and accurately.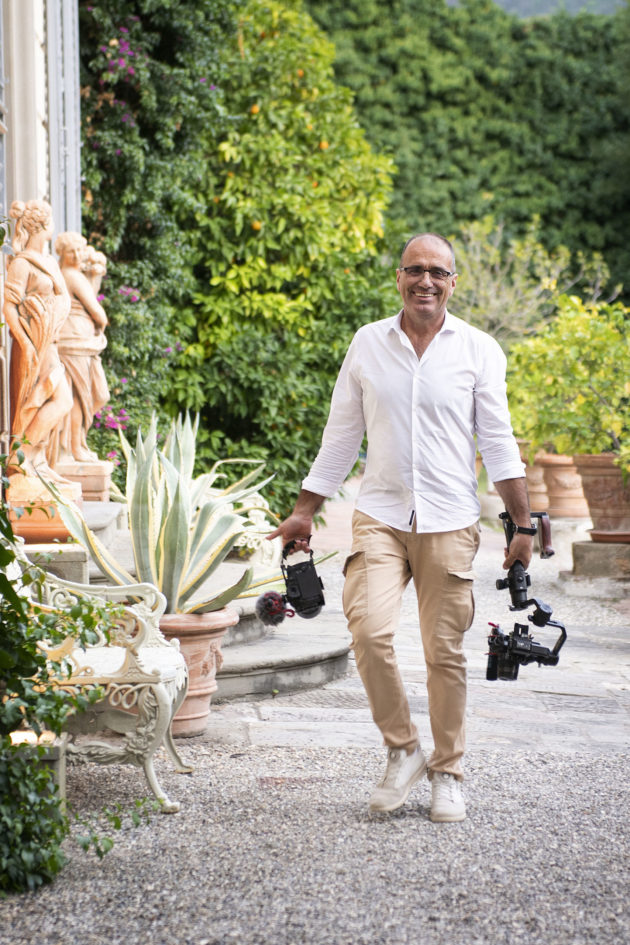 The meticulous selection of the most worthwhile frames and the well-balanced post-production make it possible to create original, elegant and unique works. Additional services enable personal and exclusive works. Our style is timeless and ensures memories which will be shared forever with families and friends. Our aim is to tell ​love stories ​which will preserve everlasting emotions.